Candidates

The Green Party of Iowa is proud to support well-qualified candidates who offer fresh approaches to issues facing Iowa and Johnson County.

Grant Wood, "Spring Plowing"
State Candidates
Jay Robinson
for Governor
jay_l_robinson@hotmail.com
http://www.robinson-hart.org
from rural Baxter, Iowa
Pastor, Librarian, Farmer, Citizen Activist
Community Agriculture
Community-based Economics
Grassroots Democracy
Peace and Nonviolence
Other State Candidates
Holly Hart
for Lieutenant Governor
Iowa City, Iowa
Broadcast Producer, Pianist, Citizen Activist
Education: M. F. A., D. M. A., Music, University of Iowa 1991
Founding member and former co-chair of the Iowa Green Party
Co-chair of the U. S. Green Party Platform Committee
Member of People for Justice in Palestine; member of Iowa Green Party Committee for Peace and Non-Violence
Johnson County Green Party officer since its inception
Interview with Holly Hart
http://www.purepolitics.com/HollyHartltgovia.htm
Tim Harthan
for U. S. Senate
Grassroots Democracy
Social Justice
Community-Based Economics
Ecological Wisdom
Future Focus and Sustainability
"My campaign is aboutwaking up our elected officials to the fact that 'we the people' are still here. Please join us in a journey to take back democracy."
Brian Depew
for Secretary of Agriculture
depew@simpson.edu
www.BrianDepew.org
Laurens, Iowa
Self-employed Farmer; undergraduate research assistant to the president of Simpson College
Local Food Production
Sustainable Agriculture
Independent Producers
Rural Development
Labor Rights
"It is time for real local control of the placement and regulation of confined animal feeding units."
Don Arenz
for Secretary of State
darenz@mchsi.com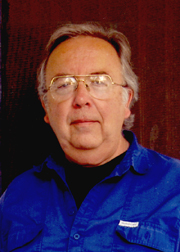 Iowa City, Iowa
English Instructor; T'ai Chi Instructor
Founding member and former coordinating committee member of the Johnson County Green Party
Initiated and helped to condlude the Nader for President ballot drive in Iowa, 1996
Candidate for state senate from the then 39th district in Iowa; received 44% of vote against incumbent
"If elected Iowa Secretary of State, I would continue to advocate instant runoff voting to better express the full range of voter preferences; and emphasize social responsibility in my communication with existing and applicant Iowa corporations."
For more detailed information on all candidates, please visit www.robinson-hart.org
Johnson County Candidates
Joannes R. Pool
for Board of Supervisors
Age: 24
Residence: Iowa City, Iowa; originally from rural Warren County
Education: B. A. in Art and Computer Science, University of Iowa May 2001
Occupation: Graphic Designer for alocal periodical
Avocation: Treasurer for a nonprofit housing cooperative
Interests: Art, Language, Philosophy, Community, Politics, Environment, Physics
Joannes Pool is dedicated to bringing sustainable economics and accountable governance back to Johnson County, and to returning political power to the local level.
According to Joannes, "Our county neeeds to divert money away from large-scale, outside corporate interests and back to our small-scale, family farms and businesses. We need to look at new, more viable alternatives to issues such as jail overcrowding and water quality. We need election reforms, including Instant Run-off Voting and Proportional Representation, to make your vote count for more."
Joannes R. Pool is working to build the strength of the Green Party.
Joannes Pool Leaflet: suitable for distribution JRPHndbl1.pdf
County Recorder: the Green Party endorses Kim Painter